I just spent…well, let's characterize it as an unreasonable amount of time…staring at this image and trying to figure out the bridle & reins.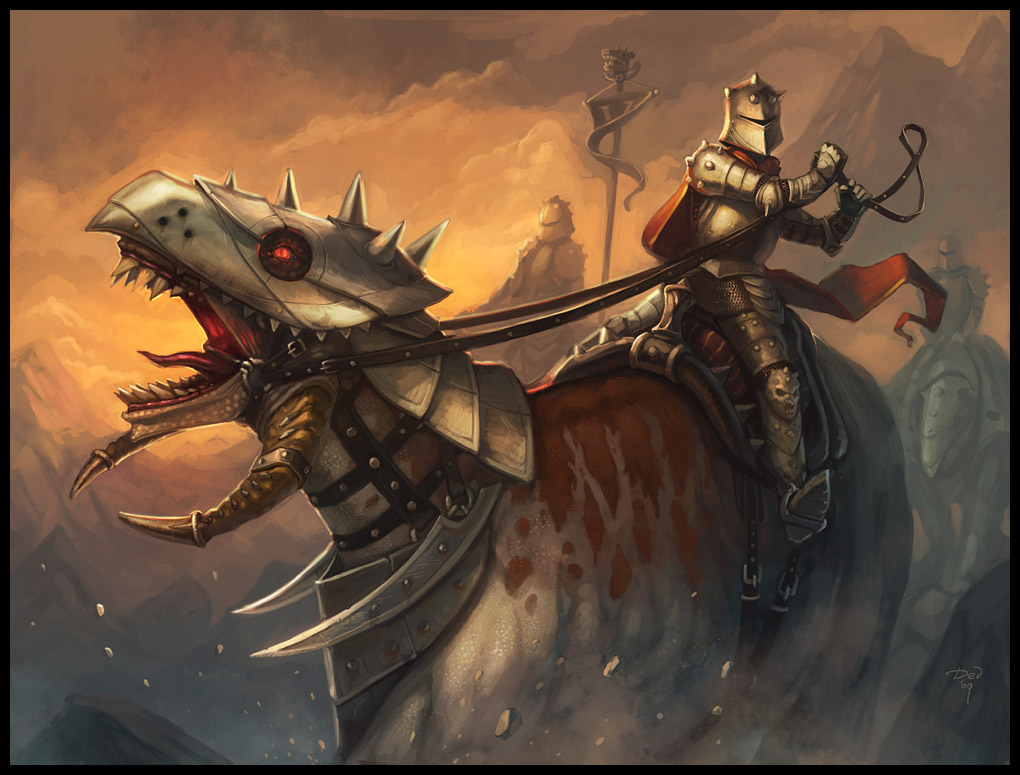 source
Like.
What is he trying to do with those reins?
Stop the dragon? With one arm sort of weirdly back like that? Plus they're still slack. So…not really.
You could argue that sweeping with the arm like that could work to give a hard yank on a curb bit, something with those super-long Western shanks.
But then that brings us to the bit/bridle setup itself. It's…basically tied down to the poor thing's mouth. Not hanging from bit keepers. And the chin strap is WAY too tight.
And there's no bit groove, where is it supposed to rest? It just slides back into its mouth until it gags the poor thing? Plus that translucent film at the corner of its mouth looks delicate. How does it even slide, when it's tied down that tightly?
It's a pretty gentle bit for that hard of a yank and that nasty of a bridle setup, just a mullen mouth loose ring or maybe eggbutt.
On an unrelated note, why is there a buckle in the reins so close to the bit? Isn't that just asking for a break?
And why are the reins so darn long?
Does this really bother anyone else or have I finally cracked?