Some time ago, I asked for advice on purchasing a new barn winter coat. Thank you to everyone who responded! I had a lot to think about, did a ton of research, and purchased a coat.
I went with L.L. Bean's Winter Warmer Jacket.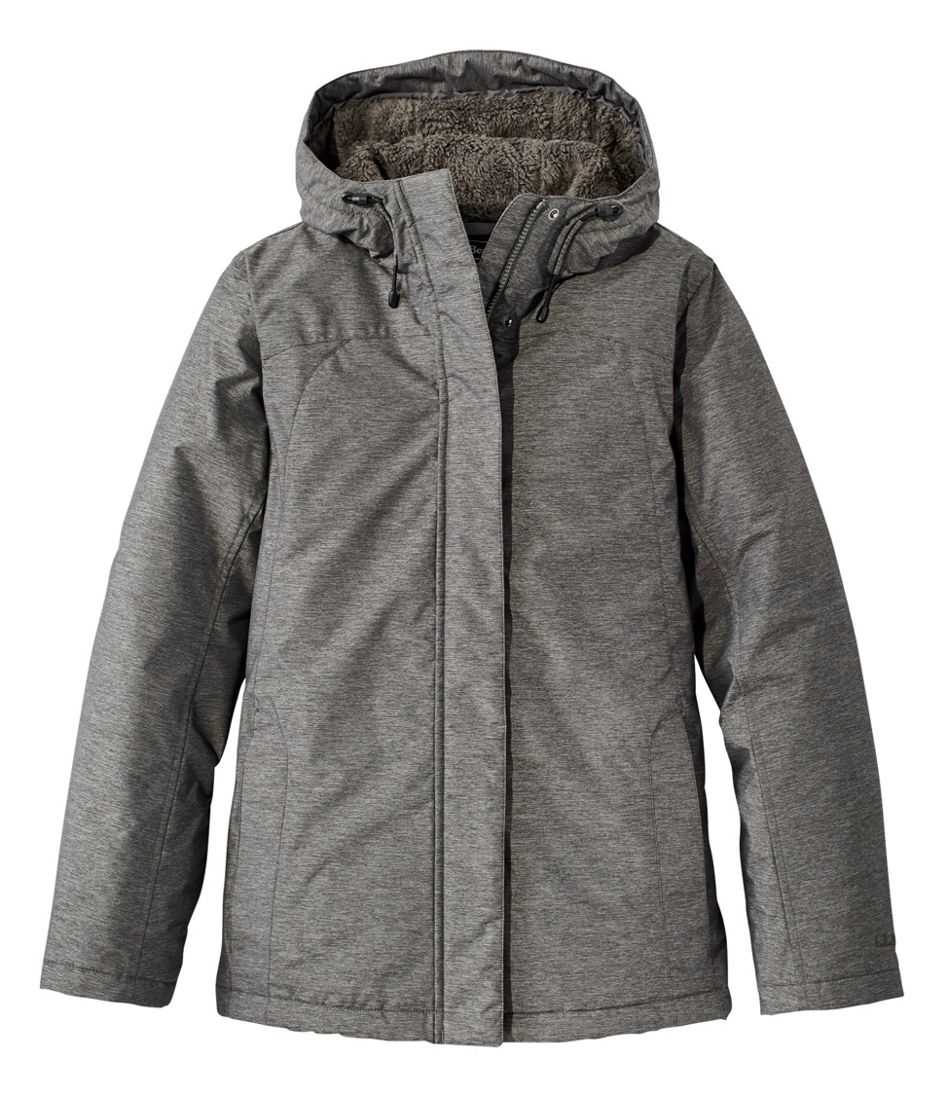 It had a lot of the things I wanted, but was missing some others. The only thing I really wish it had was a two-way zipper. I often zip up the bottom a bit when I'm in the saddle so it doesn't bump the pommel. Not possible with this jacket. The zipper is well-protected, though, so it's not scraping.
Ultimately, I'm really happy with it. I paid $74.99 on a 25% off sale around Black Friday. I've ridden in it maybe two dozen times since then, and worn it out and about to other places as well.
It's a terrific winter exercise jacket: by which I mean once I get moving a little bit, it's perfectly warm down to single digits. It breathes pretty darn well, so even when I'm sweating a bit it doesn't feel gross, especially if I've layered appropriately underneath. It's roomy enough that I can comfortably wear a base layer and a vest underneath and not feel too snug – but also just wear the jacket and not feel too floppy.
It's not a good hanging around in winter jacket. It's only good down to mid-20s for that. It would not be a good ski jacket, which is a lot of waiting punctuated by short exercise. It's not a good jacket to wear when you're just hanging out outside. It just doesn't have any insulation for that, and once you get cold from standing around, you're going to stay cold.
It's nicely waterproof and looks sharp. It's also quite windproof, which was a good benefit.
Here's a blurry picture of me wearing it on New Year's Day, which was a VERY cold and windy day. I was comfortable under the coat, it was just my face and hands that were not.