I got new tall boots for my birthday, and I've been riding in them consistently for about a month now. (Tredstep Medicis, for the curious; I'll do a review after some further breaking-in.) They are generally pretty great, but they have highlighted one huge flaw in my riding position.
Can you see it?
Apparently, I roll my feet to the outside in the stirrups. Something about the way these boots are holding my leg and ankle more stable means that rolling my foot to the outside compresses my little toe against the outside of the stirrup and after just a few minutes, starts to hurt like hell.
It's pretty subtle, but you can see it more clearly in my left leg here.
I think it's a combination of a couple of things. I am generally on the tall side for Tristan, and I've ridden him in spurs for a long time, which means I've developed the bad habit of curling my leg up and in to cue driving aids. The way I've apparently accomplished that is to weight the outside of my foot, which causes my foot to slide to the outside of the stirrup, which means that posting puts pressure down in the bottom outside corner of the stirrup.
I'm also, admittedly, not as secure in the stirrup as I should be – really weighting my leg down into a dressage length of stirrup. Getting better at that would mean the stirrups move around less, and have less chance to move into that awkward position. There may also be some pinching with the knee mixed up in this whole thing, and I know that rolling my foot like this was also an old flaw with my jumping position – it felt more secure cross-country.
It doesn't help that my stirrup treads were shot years ago, and are basically providing no grip to speak of.
I'm a bit stumped on how to fix it. I have a few ideas, but would appreciate additional suggestions!
So far I've been trying:
Consciously working not to curl my leg and foot, which is hard, because it wasn't something I realized I was doing in the first place. I'm trying to think about weighting the ball of my foot more, aligning my posting through the big toe instead of the little toe. I'm not at all sure that's the right way to visualize it, though.
Looking into replacing my stirrup treads. Right now, I just have basic Fillis irons with rubber inserts that are basically flat. It looks like I can replace them with the same, or "upgrade" to something like this. I don't love the idea of it, but I also reallllly don't want to buy new stirrups. (Though, if buying new stirrups would substantially improve my life, try to convince me.)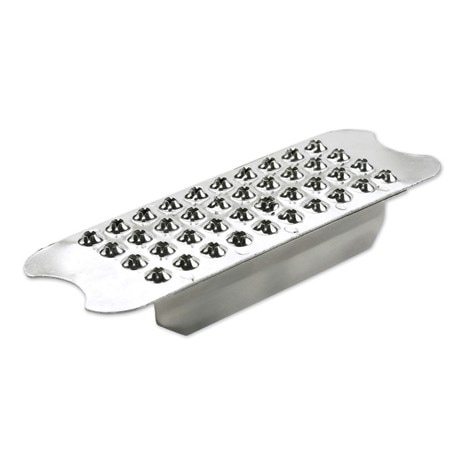 Riding without stirrups. Which, okay, isn't the worst temporary solution, but it's not an actual fix for the problem.
Any ideas? Anyone else have this problem?