As you saw on Monday, Tristan's mouth is kind of a mess right now. Hopefully it will just be a small mess for a short time, but no matter how bad and how long it gets, I'm going to take this moment to explore bitless options for him.
Step 1 will be an English-style hackamore, for two reasons: the barn has one I can borrow immediately and on Friday I'm planning on heading down to a local tack store's tent sale, and they have a cheap hackamore in stock.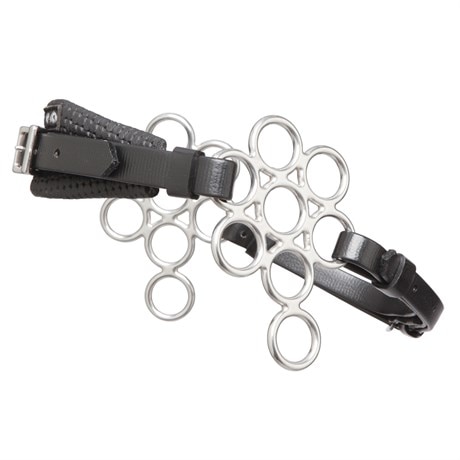 I've never ridden in a hackamore. I've ridden in sidepulls and halters, and some bits with leverage, but never a true hackamore. I'm not looking for anything with a ton of leverage – just a mild communication device until we can see where we are with his teeth.
So: any advice from anyone on riding in one? I figure I will use soft hands and let him seek it out in our first experimental ride, and I do have a lesson on Sunday that I can use to get more experienced feedback.
Step 2 I'd like to be a true bitless system. In a perfect world, that would look something like this converter from Thinline. (If I could find it in stock anywhere, this would actually be step 1.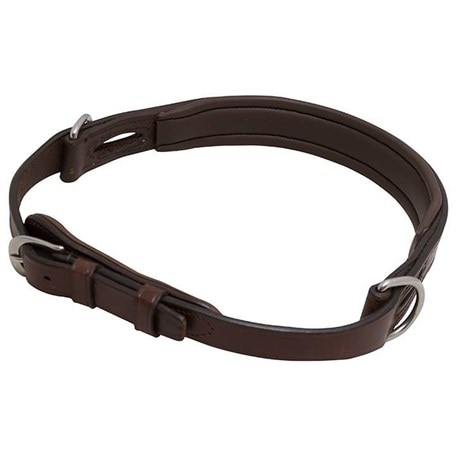 Or, even better, something with a bit of under-chin leverage like the Dr. Cook system.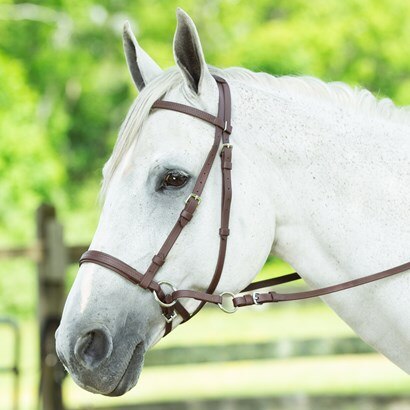 I'm not ready for a whole new bridle, though, and at $100 it's just expensive enough (especially with looming and potentially quite large vet bills) for me to not want to give it an immediate try.
Does anyone out there regularly ride with a bitless solution? What do you use, and how do you like it? Any special advice on hackamores?